Article by Fetra Syahbana, country manager for Growth and Emerging Market's (GEMS), Nutanix
We know the technology industry's footprint on the environment is significant. As ever larger swaths of information are generated, and organizations amass even more data, the demand for datacenters and the energy to run them will continue to grow. Datacenters are estimated to be responsible for up to 3 percent of global electricity consumption today, the equivalent of supplying 10 New York cities over a year. They consume more power per capita than the whole UK, with their impact on electricity consumption projected to reach 4 percent by 2030.)
But energy consumption is just part of the impact since issues such as water consumption and e-waste generation need to be considered. Fortunately, most of the IT community is aware of these issues and agrees that sustainable growth is climbing to the top of organisations' priority lists.
In fact, Nutanix's 2023 Enterprise Cloud Index (ECI) research found that almost all (92 percent) respondents agreed sustainability is more important to their organisation than it was a year ago. This illustrates how the integration of sustainable practices into technology operations has become increasingly important for enterprises.
However, the same survey showed that almost nine in 10 executives acknowledged that meeting corporate sustainability goals is challenging.
Taking the right turn towards sustainability
One of the main challenges businesses faces is managing the complex and diverse technology environments in which they operate. The ECI report shows that in the Asia-Pacific region, 44 percent of companies have relocated applications in the last 12 months to meet sustainability goals, far outpacing the Americas or EMEA.
Thus, delivering sustainable business strategies that include IT operations is becoming increasingly crucial for businesses. As businesses expand their technology infrastructure, they must find ways to manage their carbon footprint and reduce their environmental impact.
Most organisations would love it if there was one comprehensive guide that acted like a compass in guiding them on how to best navigate the complex and ever-changing landscape of sustainability in technology. The reality is every organisation is different and requires a nuanced approach to develop and bring such strategies to life. To make impactful, positive change, organisations should think holistically and consider the environmental impact of technology as well as the social and economic dimensions of sustainability.
Paving an impactful sustainability strategy
Sustainability in technology requires a combination of technological innovation and strategic planning. By leveraging cutting-edge technology solutions such as hyperconverged infrastructure, businesses may be able to reduce their energy consumption and carbon footprint while also striving for greater efficiency and performance.
The manufacturer Natures Organics is a good example of what can be done.  The company wanted to overhaul its energy-hungry and power-lacking IT infrastructure. Business reporting was impacted because of database timeouts which in turn limited the company's ability to make data-driven decisions. For a business operating in the fast moving consumer goods sector where business agility is a key factor, the situation was less than optimal.
Working with Nutanix partner Australian Sentinel, Natures Organics deployed Nutanix hyperconverged infrastructure and began moving applications and databases across. What's more, IT costs overall were cut 32 percent and energy use by 55 percent.
Beyond this, companies must work to develop a comprehensive sustainability strategy that considers the broader social and economic impacts of technology. This requires a deep understanding of the needs and priorities of all stakeholders, from customers and employees to investors and regulators. By engaging with these stakeholders and working collaboratively to develop a shared vision of sustainability, businesses can become a guiding light for their industries and help to drive positive change.
That said, no business can solve the world's ESG challenges. There needs to be a concerted effort across industries to enact actual change and drive impactful sustainability outcomes. Technology-focused companies, for example, must work with suppliers and partners to promote responsible sourcing and reduce the environmental impact of our supply chain footprint. 
Regulations are also shaping the focus on sustainability in the tech industry. Many countries are introducing regulations that require businesses to reduce their carbon footprint and adopt more sustainable practices. Governments are also leading by example. For instance, the Australian government announced a $1.2 billion investment in digital technology and cybersecurity, focusing on reducing carbon emissions and improving energy efficiency.
Thailand has announced a goal of carbon neutrality by 2050 and net zero greenhouse gas emissions (Net Zero) by 2065. The government has therefore accelerated the policy, roll out various incentives such as tax incentive measures, and encouraged all parties to leverage green technological innovations, to make the industrial and service sectors operate in a more environmentally friendly manner.
At the same time, it is important to recognise that sustainability is not just an environmental issue – it is also a social and economic issue. The industry's commitment to sustainability must extend beyond our operations to the communities where we operate. Beyond their processes, organisations must also look at investing in local communities, supporting sustainable development, and promoting social responsibility. By investing in the well-being of our communities, we can help to create a more sustainable future for all.
Sustainability in the technology industry is now a necessary consideration that must be adopted into all aspects of business operations. The challenges of integrating sustainability practices into technology operations are significant, but the benefits are even greater. More sustainable practices can lead to cost savings, increased efficiency, and improved brand reputation. Furthermore, businesses prioritising sustainability are likely to attract and retain customers that want to work with organisations that align with their values and priorities.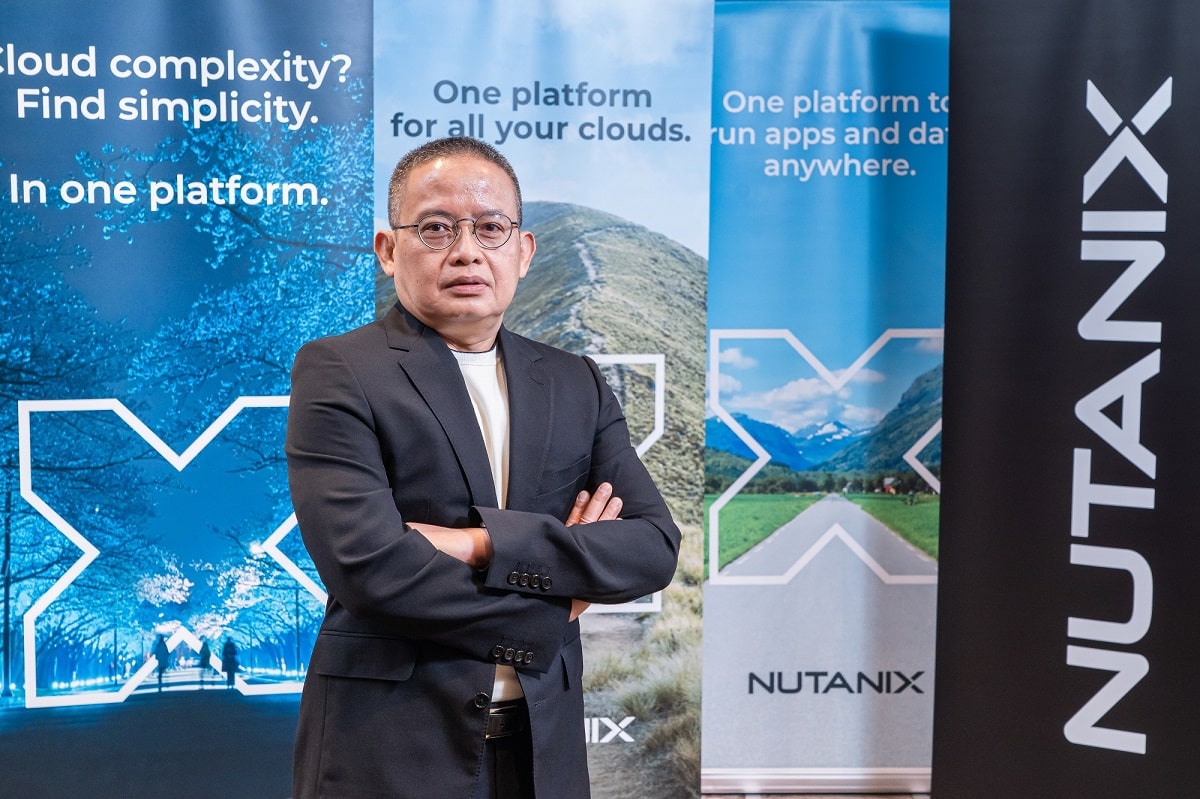 ข่าวประชาสัมพันธ์ถูกโพสต์ โดย: บริษัท เอฟเอคิว จำกัด
ทางเวป krapalm.com ไม่มีส่วนเกี่ยวข้องกับเนื้อหาข่าว และการเขียนข่าวหรือโพสต์ข่าวประชาสัมพันธ์ฉบับนี้ เว็บเป็นเพียงสื่อกลาง ที่เปิดให้เจ้าของข่าวประชาสัมพันธ์หรือตัวแทนโดยชอบธรรมได้โพสต์ด้วยตัวเอง หากข่าวมีความผิดพลาด หรือต้องการให้ลบ สามารถแจ้งทีมงานได้