Metro Systems Joins Forces with VMware to Empower Service Providers to Deliver Infrastructure Solutions as a Service
Metro Systems Corporation Plc. (MSC), a leader in integrated information technology business, today announced the company is working with VMware to offer Multi-Cloud Managed Services, aiming to help businesses and organizations in Thailand to leverage digital innovations for business growth, and effectively make the best use of cloud computing.
The enhanced services will enable businesses to better overcome challenges in navigating their digital transformation journey and use cloud platforms for capturing business opportunities in the digital economy. To increase the aims toward agility, security, scalability and reliability for IT infrastructure and business operation, it is important to deploy the right solutions with the help of experienced and skilled professionals. This will help companies to better boost competitiveness by more quickly optimizing their digital strategy to respond to the ever-changing digital landscapes.
Mr. Veeraphan Durongsang, President of Digital Solutions Group, Metro Systems Corporation Plc. said, "Metro Systems provides comprehensive information technology services through four main business groups and one of our core business priorities is delivering IT Infrastructure as a Service and Managed Services. We have extensive experience in designing and deploying our own cloud infrastructure, so we are well-positioned to provide these services to corporate customers. We also possess deep knowledge on industry best practices and have skilled technology professionals who are highly efficient in understanding the requirements of our customers. Our expertise enables us to offer a full range of multi-cloud managed services, from consulting, strategy formulation, and planning to implementation, system administration, and cost management in line with business requirements and use cases. Our collaboration with VMware to offer Multi-Cloud Managed Services will help strengthen Metro Systems' position due to VMware's diverse cloud ecosystem with many customers as well as cloud providers. With these services, businesses will be able to focus on planning their services or business models to drive their own growth and profitability while Metro Systems smartly manages a multi-cloud environment.
Mr. Ekpawin Sukanan, Country Manager, VMware Thailand said, "We are pleased to be collaborating with Metro Systems Corporation, a trusted name in the Thai IT industry. VMware Cross-Cloud services combined with MSC's expertise will create a powerful synergy, offering businesses the opportunity to harness the full potential of the cloud and drive innovation."
As a provider of multi-cloud managed services, Metro Systems will be able to offer the following services:
• Cloud Consult Services: Provide consulting and designing services for migrating on-premises systems to public, private and multi-cloud professionally.
• Cloud Infrastructure Automation & Modernization Services: Manage IT infrastructure as well as application & data modernization with Cloud Service Automation to meet today's business challenges.
• Cloud Managed Services: Managed services in accordance with ITIL Framework, and improvement services with Infrastructure Automation & Modernization delivered as Day-2 Operation by professional engineers to reduce customers' workload.
About MSC
Metro Systems Corporation Public Company Limited (MSC) was founded on 6 January 1986. Over 3 decades, MSC provides IT products and services to meet customer requirement and continue to grow on its path toward the modern IT world. MSC operates business under the vision "We will Pursuit of excellence to serve our clients the best IT Solutions."
For more information, please contact: Ms. Chanida Rattanapongumpai (Prim) Direct: +66(0)2-089-4466 Mobile: +66(0)62-256-9652 E-mail: chanirat@metrosystems.co.th Website: www.metrosystems.co.th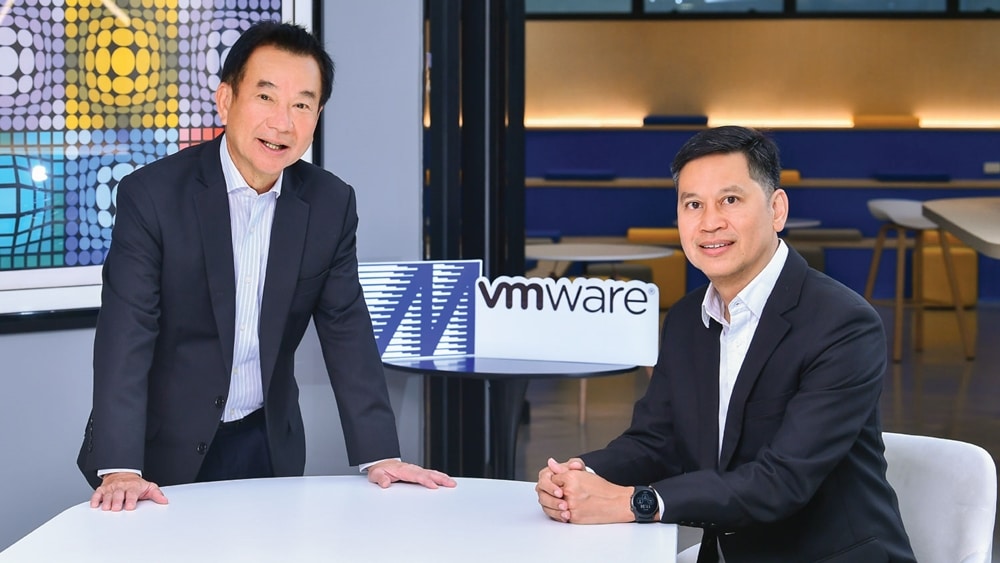 ข่าวประชาสัมพันธ์ถูกโพสต์ โดย: MSC
ทางเวป krapalm.com ไม่มีส่วนเกี่ยวข้องกับเนื้อหาข่าว และการเขียนข่าวหรือโพสต์ข่าวประชาสัมพันธ์ฉบับนี้ เว็บเป็นเพียงสื่อกลาง ที่เปิดให้เจ้าของข่าวประชาสัมพันธ์หรือตัวแทนโดยชอบธรรมได้โพสต์ด้วยตัวเอง หากข่าวมีความผิดพลาด หรือต้องการให้ลบ สามารถแจ้งทีมงานได้