Bangkok, Thailand 27July 2023 – In the arid islands of East Nusa Tenggara, a remarkable transformation is underway, spearheaded by the unstoppable force of Mama Bambu (Mothers of Bamboo). This group of empowered women is not only championing sustainable bamboo farming but also reshaping societal norms and combating climate change. With approximately 532 members and driven by the visionary Yayasan Bambu Lingkungan Lestari (YBLL) or Environmental Bamboo Foundation, Mama Bambu is sowing the seeds of change by planting 1.2 million bamboo seeds across seven districts, propelling Indonesia's burgeoning bamboo industry to new heights.
For six years, Mama Bambu has been at the forefront of a revolution, rewriting the social, cultural, and economic landscape by defying gender roles deeply ingrained in the region. Traditionally, females are not expected to farm and create livelihood in East Nusa Tenggara, but the Mama Bambu has defied convention by showing that bamboo cultivation can provide them with livelihood opportunities and most importantly a lifeline during challenging times, such as the recent pandemic.
The impact of Mama Bambu's work is best exemplified through the words of Lusia Ndeng, a member of Mama Bambu from Bangka Wela Village, Manggarai. She shares, "The money we received from the bamboo cultivation program has been very beneficial for our family, especially in supporting our children's education. Initially, I had no plans to send one of my children to college, but with the earnings from this bamboo cultivation program, I can now provide higher education for my child."
Angelina Wea, a member of Mama Bambu from Nggesa Biri Village, Ende also added "We are very satisfied with the results of our work over the past few months. We earned extra money that we can use for daily needs such as food and school fees for our children. We hope to participate in the bamboo cultivation program again because we really need it."
Lusia and Angelina's testimonies reflect the tangible and positive changes that Mama Bambu is bringing to the lives of women and their families. Breaking free from traditional gender norms, these empowered women are cultivating bamboo and securing livelihood opportunities that were once considered beyond their reach. Their determination and resilience have not only transformed livelihoods but also challenged societal norms, fostering gender equality and inclusive development.
"Together, we are nurturing a society where women's voices are heard, their contributions are valued, and their impact on environmental sustainability is celebrated," declared Monica Tanuhandaru, Chairperson of YBLL, emphasizing the profound impact of Mama Bambu's endeavors.
Furthermore, Mama Bambu and YBLL have partnered with the provincial government to ensure that 70% of social forestry permits are granted to women. This ongoing collaboration demonstrates their commitment to breaking down barriers and forging a path towards gender equality and sustainable environmental stewardship.
The Versatility and Impact of Sustainable Bamboo Farming.
The impact of Mama Bambu extends far beyond individual empowerment. As part of Indonesia's flourishing sustainable bamboo industry, the bamboo planted by Mama Bambu serves a multitude of purposes, ranging from building materials, carbon capture, and even green mobility initiatives. The versatility of bamboo positions it as a key player in tackling the ecological, social, and cultural challenges faced by communities worldwide.
According to YBLL, sustainable bamboo planting plays a pivotal role in addressing ecological, social, and cultural issues. "Bamboo is an invaluable resource with tremendous potential for combating climate change and promoting sustainable development. The success of our initiatives in Indonesia demonstrates how sustainable bamboo practices revitalize ecosystems and empower local communities, particularly women." said Monica.
Carbon neutrality stands as a critical achievement in sustainable bamboo farming. Bamboo, known for its remarkable growth rate, can reach heights of 3 to 10 centimeters per day, making it an ideal choice for reforestation and carbon absorption. Based on research done by YBLL, they found out that each hectare of bamboo forest can absorb 50 tons of CO2 annually.
Additionally, the Sustainable Bamboo Forest method, meticulously implemented by YBLL, ensures that bamboo planting and harvesting are calculated to maximize carbon capture. Unlike conventional harvesting practices, YBLL's approach preserves portions of the bamboo plantation, leading to compounded carbon capture and ultimately achieving a carbon-neutral process
Furthermore, the impact of sustainable bamboo farming goes beyond carbon neutrality and encompasses vital benefits for communities residing in vulnerable areas. Regina Nias, a member of Mama Bambu from Bangka Wela Village, Manggarai, shares her insight, "With this bamboo cultivation program, we have gained a deeper understanding of the benefits of bamboo, one of which is its ability to prevent landslides. Our area is susceptible to landslides, and bamboo plays a significant role in preventing them."
The significance of bamboo's role in preventing landslides cannot be overstated, especially in regions like Regina's, where such natural disasters pose a constant threat to communities' safety and well-being. By cultivating bamboo, Mama Bambu is not only empowering women and revitalizing ecosystems but also contributing to the resilience and protection of vulnerable areas against environmental hazards.
Moreover, Astrid Lusiana Embu, a member of Mama Bambu from Wolowea Village, Nagekeo, emphasizes the importance of continuing the program for the sake of their cultural heritage. She states, "Our village has a strong bond with bamboo and we use it for various essential facilities, such as our traditional bamboo bridge, which is crucial to us. We have to replace the bamboo every year when it reaches its harvest age. So, if we don't preserve bamboo, we won't be able to preserve the existence of our bridge."
Astrid's words shed light on the deep cultural significance of bamboo in her community. The traditional bamboo bridge not only connects their village physically but also symbolizes their connection to nature and heritage. Mama Bambu's sustainable bamboo farming efforts play a crucial role in preserving this vital cultural element, ensuring the continuity of their traditions and way of life.
Sustainable Vision for The Future
With unwavering support from YBLL, Mama Bambu envisions a promising future where sustainable bamboo practices thrive. YBLL is actively involved in the development of two schools dedicated to research and development, training craftsmen, and nurturing entrepreneurs in the field of sustainable bamboo. This forward-thinking approach aims to strengthen the bamboo industry by fostering innovation, knowledge exchange, and skill development.
Moreover, YBLL is committed to conducting groundbreaking research on the impact of bamboo plantations on water sources. The successful outcomes of this research hold the key to preserving water sources in arid areas where Mama Bambu communities reside. By ensuring sustainable water management, these regions can enhance their resilience and thrive in the face of environmental challenges.
Having already mapped the vast carbon capture potential of bamboo in multiple Indonesian provinces, YBLL is at the forefront of developing a comprehensive carbon-neutral mechanism for bamboo planting and utilization. This comes as Indonesia sets ambitious targets to achieve net-zero emissions by 2060. YBLL's pioneering efforts have led to the creation of an end-to-end scheme that maximizes the sustainable potential of bamboo, aligning perfectly with the nation's green goals.
YBLL also explores the possibility of expanding its sustainable bamboo initiatives to Southeast Asia, it seeks to forge partnerships with governments, local communities, and other stakeholders who share a collective vision of a greener, more prosperous future. The region's potential for bamboo industry development and its favorable policy conditions present an opportunity for YBLL to extend its expertise and community-based forestry system.
Thailand serves as a prime example of the immense potential of the bamboo industry. According to data from the Department of Land Development of Thailand (2018), the country boasts vast commercial bamboo cultivation areas totaling 93,380 rai, spread across various regions. The eastern region leads with a substantial area of 42,739 rai, followed by the northern region with 20,821 rai, the northeastern region with 14,410 rai, and the southern part with 525 rai.
YBLL recognizes the significance of this potential and views it as a positive indicator of the region's interest in bamboo as a means of sustainable economic growth and climate change mitigation. Through collaborations in research, community empowerment, and sustainable practices, YBLL is committed to creating a positive and lasting impact on bamboo-dependent communities and the environment in the region.
About Yayasan Bambu Lingkungan Lestari (YBLL)
Yayasan Bambu Lingkungan Lestari (YBLL), also known as the Environmental Bamboo Foundation, is a non-profit organization dedicated to enhancing the quality of bamboo for the betterment of sustainable community welfare through community empowerment.
Established in 1993 by Linda Garland, the Indonesian Bamboo Ambassador, YBLL was originally named Yayasan Lingkungan Bambu Lestari. In the same year, following the Flores earthquake in 1992, the foundation launched the Bamboo Planting Program in the Flores region as part of post-earthquake recovery efforts. In 1995, in collaboration with the East Nusa Tenggara (NTT) Regional Government, YBLL introduced the Million Bamboo Planting Program in Flores.
YBLL's activities encompass community empowerment, supported by research on various aspects of bamboo, including socio-economic, environmental, and scientific aspects. With a portfolio of 1000 bamboo villages, the foundation has also developed the Sistem Hutan Bambu Lestari (HBL) or Sustainable Bamboo Forestry System, a community-based forestry system aimed at fostering a sustainable bamboo industry in Indonesia.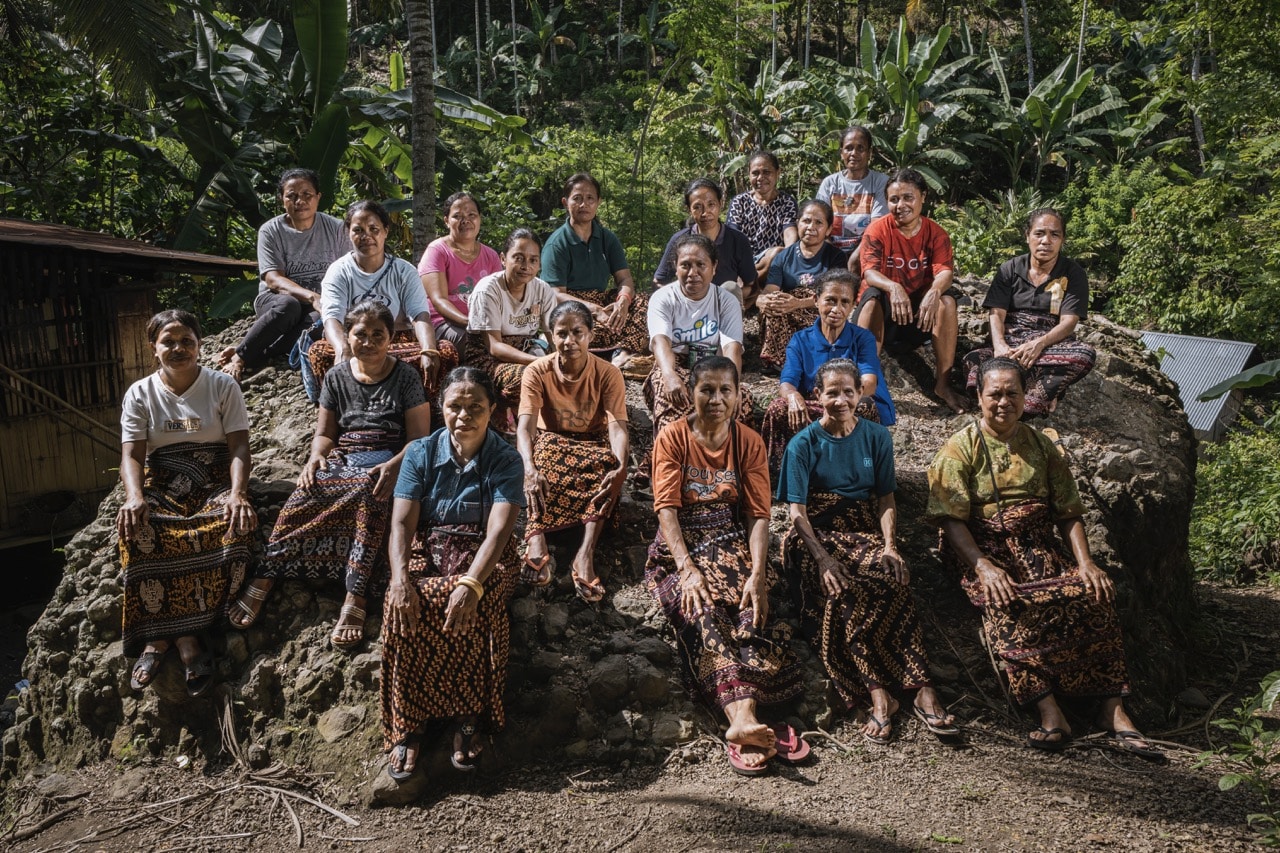 ข่าวประชาสัมพันธ์ถูกโพสต์ โดย: PRecious Communications
ทางเวป krapalm.com ไม่มีส่วนเกี่ยวข้องกับเนื้อหาข่าว และการเขียนข่าวหรือโพสต์ข่าวประชาสัมพันธ์ฉบับนี้ เว็บเป็นเพียงสื่อกลาง ที่เปิดให้เจ้าของข่าวประชาสัมพันธ์หรือตัวแทนโดยชอบธรรมได้โพสต์ด้วยตัวเอง หากข่าวมีความผิดพลาด หรือต้องการให้ลบ สามารถแจ้งทีมงานได้