Bangkok – Envision stepping out of the hustle and bustle of everyday life into an oasis of wellness, immersed in the tranquillity of nature and the sustainable-focused architecture that resonates with it. Imagine a parallel universe that soothes away the chaos of the urban jungle, recharging your energy and healing your soul. This is not a distant daydream but a reality in the heart of Bangkok at Mövenpick BDMS Wellness Resort. This extraordinary retreat is brought to life by dwp | Design Worldwide Partnership, a globally renowned architecture and design company celebrated for their award-winning creations.
Narisa Karunjavanich, Director of Marketing Communications, celebrates Mövenpick BDMS Wellness Resort as a forward-thinking wellness haven that transcends traditional definitions of relaxation and rejuvenation. Nestled within Mövenpick Hotels & Resorts and enveloped in a Well-Being concept, the expansive 771 sq.m Be Well Spa, complete with seven versatile treatment rooms, offers an innovative getaway tailored to meet the unique needs of every individual. Guests can indulge in a variety of health treatments including traditional Thai massage, beauty & facial treatments, cryo sauna, and dry flotation, and they can even pamper their hair and scalp at the on-site salon.
Mövenpick BDMS Wellness Resort'sexceptional interior design and decoration, characterised by modern, simple style and durable materials, leave an indelible impression on guests. The distinct feature that elevates our design ethos is the adaptability of each treatment room; the lighting and music can be fine-tuned to align with the treatment and personal preference of each guest. This immersive approach crafts a harmonious environment for body and mind relaxation. Our mission is to create an ambience of serene natural tranquillity, helping guests rejuvenate and reconnect with their inner selves. This remarkable experience owes its existence to the meticulous efforts of dwp's architectural and interior design team, who have faithfully interpreted our vision into a holistic sanctuary of physical and mental relaxation.
Kanidtha Pattanapanitchakul, Design Director from dwp | Design Worldwide Partnership, unravels the aesthetic tapestry woven into this project. "The design journey of Mövenpick BDMS Wellness Resort was embarked upon with the theme of 'Rebalance + Reconnect'. We derived our inspiration from Park Nai Lert, a city forest famed for its towering trees and serene ambiance. Additionally, we incorporated traditional Thai healing philosophy that identifies the four elements – earth, water, wind, and fire – as life's foundation, enhancing the space's appropriateness for healing and treatments. The resulting ambiance is one of verdant relaxation, nestled in the heart of Bangkok's Chidlom district.
Our focus on the aesthetics of relaxation led us to meticulously select project materials. For instance, natural colour wood veneers adorn the open floor plan to induce warmth and comfort, juxtaposed with textured wall coverings for a touch of luxury. Carefully balancing natural and artificial light, we ensure a warm ambiance while maintaining sustainability through the use of LEED-certified light bulbs. As a testament to dwp's commitment to sustainability, the space is not only aesthetically pleasing and functional, but also minimises its environmental footprint, offering guests the best holistic experience."
Speaking on the upcoming projects, Ms. Kanidtha reveals, "In the third and fourth trimesters of this year, dwp will continue to prioritise sustainable design, embracing AI design technology. We also incorporate Generative Design, an approach utilising computer algorithms for optimal solutions based on specified input parameters, allowing us to achieve the most efficient and sustainable designs. We firmly believe these technologies will lead us into a new era of design possibilities. By integrating such advanced technology, dwp is redefining sustainable design, setting industry benchmarks and leading the way into the future."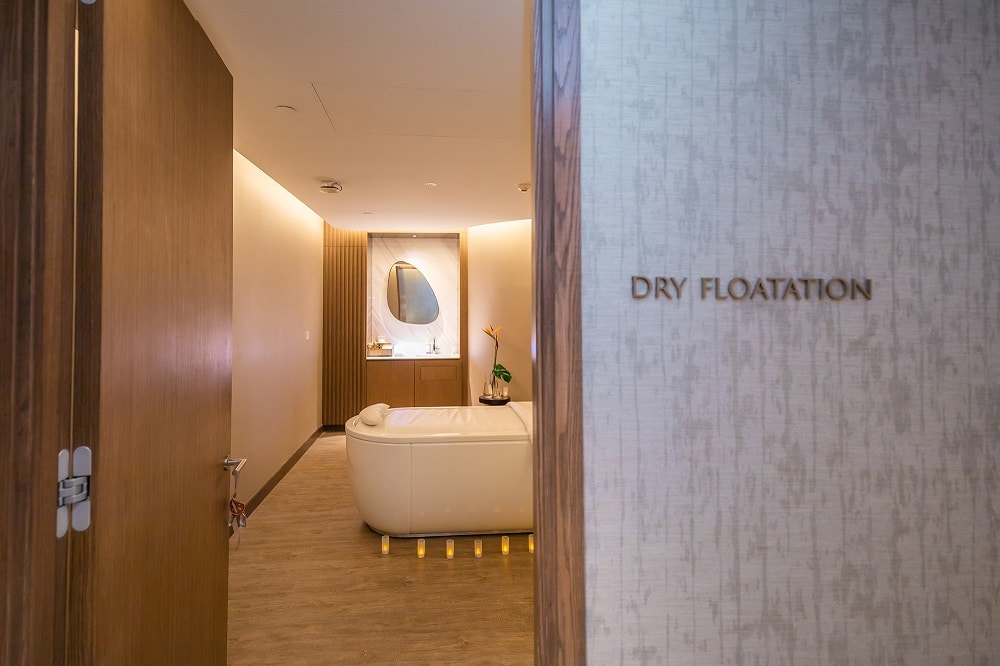 ข่าวประชาสัมพันธ์ถูกโพสต์ โดย: PLACom
ทางเวป krapalm.com ไม่มีส่วนเกี่ยวข้องกับเนื้อหาข่าว และการเขียนข่าวหรือโพสต์ข่าวประชาสัมพันธ์ฉบับนี้ เว็บเป็นเพียงสื่อกลาง ที่เปิดให้เจ้าของข่าวประชาสัมพันธ์หรือตัวแทนโดยชอบธรรมได้โพสต์ด้วยตัวเอง หากข่าวมีความผิดพลาด หรือต้องการให้ลบ สามารถแจ้งทีมงานได้